You've decided it's time to paint the interior of your San Diego home. Now comes the challenging part—choosing paint colors. It can feel like an impossible task to find the perfect shades to bring into different areas of your home. Certain rooms should evoke a sense of calm, while others should reflect high energy and fun. Your color choices can make all the difference in achieving the desired feel of a room.
To help you narrow down your color choices, we've comprised a list of colors and grouped them into bolds and neutrals. We've noted the feelings they evoke, as well as the different spaces they complement most.
Neutral Color Palettes to Consider for Your San Diego Home
Neutral color schemes are often derived from tones found in nature. Using neutrals allows more versatility in decorating and creates a backdrop for bold colors, or they can be used to inspire a soothing space to unwind. Below are a few examples of prominent neutrals found in home painting and design.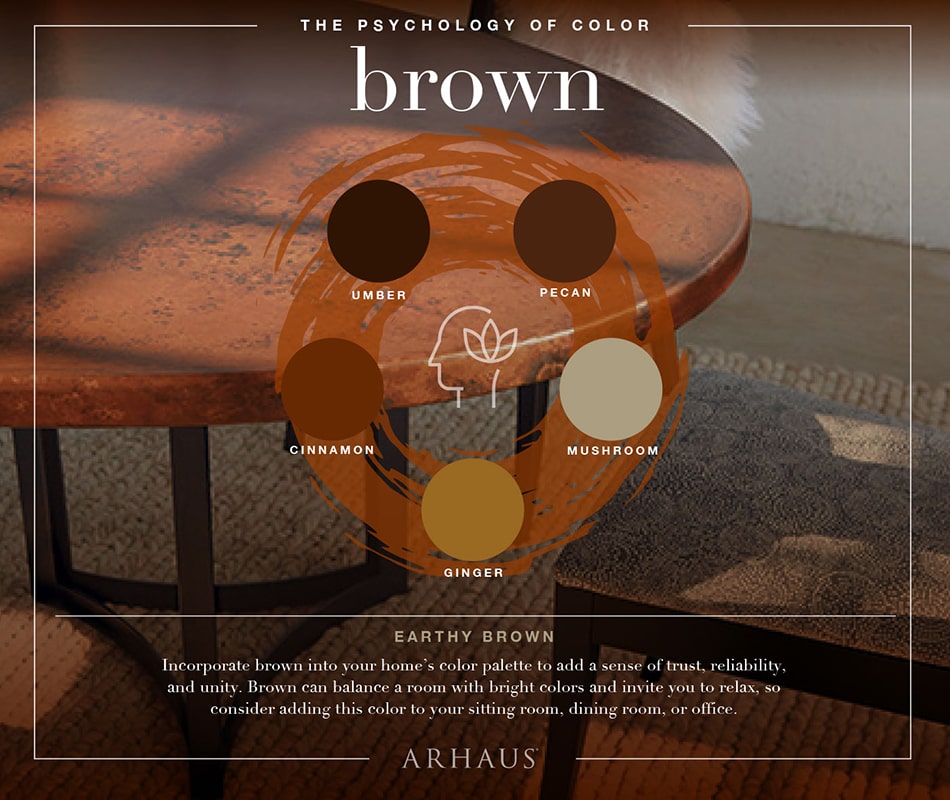 Brown
Lighter shades of brown, like tan and mushroom, are the most widely-used colors in design. These versatile colors inspire warmth, safety, and harmony. They work as a wall color, or they can be tied in through natural wood furnishing pieces.
Use browns in a dining space with a large hardwood dining room table, accented with bold colors that also evoke warmth, like red. Brown's versatility makes it easy to bring into any space, but use it sparingly to keep your home from becoming flat and boring. The overuse of brown hues can make a home feel empty, so be sure to utilize bold colors as well to help create balance and harmony.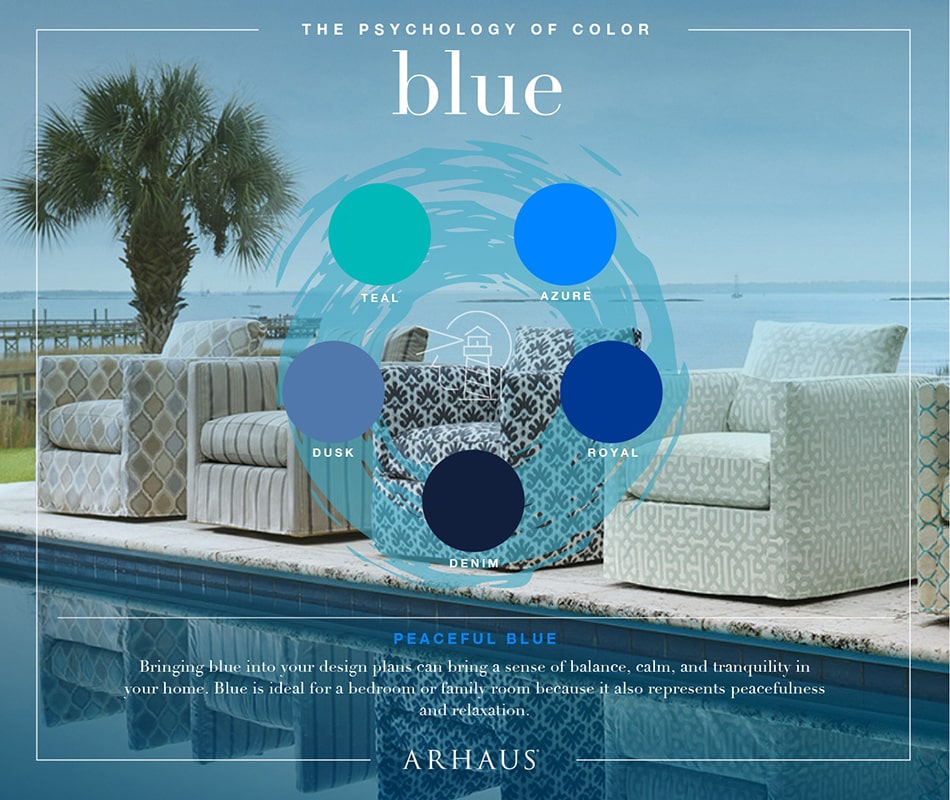 Blue
Blue can be a home painter's best friend or worst enemy. Shades of blue are the most widely-liked color on the spectrum, but when brought into spaces like a dining area or kitchen, they can actually lower appetite levels and create a distasteful environment—not exactly the ideal setting in which to enjoy your favorite meals!
Instead, use blue in calming spaces, like the bedroom, bathroom, or a relaxation space. Mimicking a soothing blue sky or the mellow tones of the ocean can help to calm mental activity and promote sleep. Use it as a wall color, or in decorative accessories, and balance it with other neutrals for a peaceful environment to relax the day's stresses away.
Green
Green's vibrant nature and ties to feelings of vitality and freshness make it a suitable neutral for almost any space in the home. Darker tones have the ability to create a nostalgic feel by invoking mid-century modern design, while lighter shades create a more youthful and vibrant space, especially when paired with bold reds and blues.
Use green drapery, accent seating, and home decor pieces to subtly tie it into your home. Or, be a little more daring with a painted accent wall, or patterned wallpaper with green hues coursing through it. Fresh plants are also a great way to bring the freshness of green into your space, but if you lack a green thumb, faux greenery is a low maintenance option that still brings a soothing effect.
Bold Paint Colors for Your San Diego Home
Bolds are statement-making hues that accent a space and balance a neutral-toned room. Bringing bold colors into your home can help to give a room dimension and prevent it from seeming flat. Try out the bold hues below to bring excitement and energy to a space.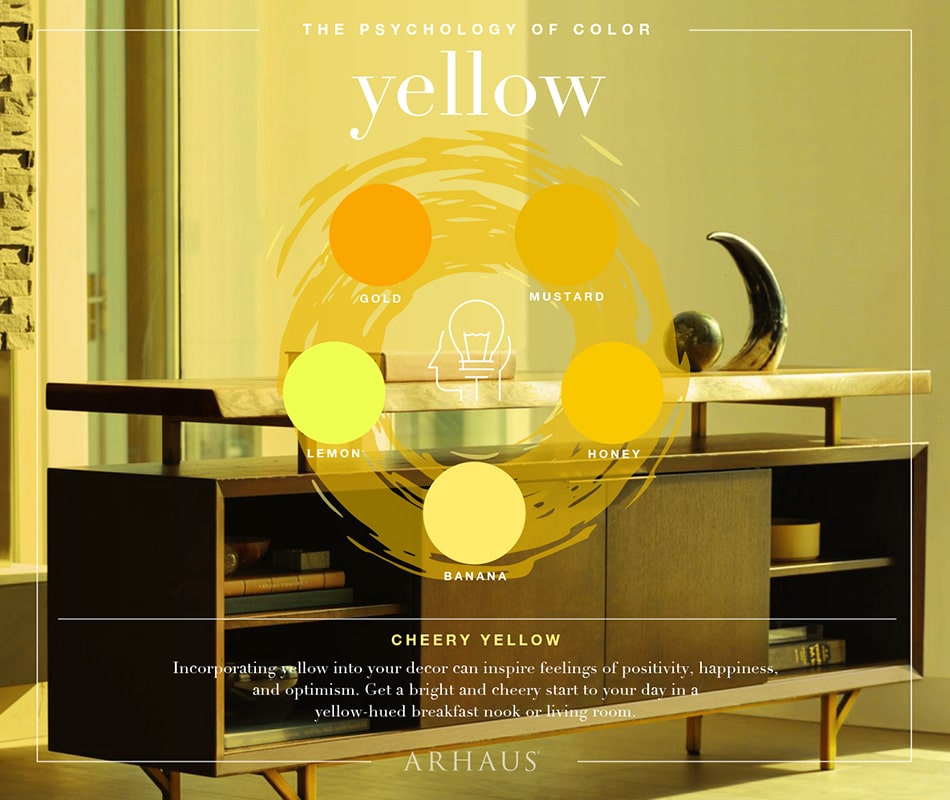 Yellow
Being the most eye-catching color, yellow makes a statement in any space you tie it into. It is often suggested to bring lighter shades of yellow into a room that lacks natural sunlight to make it more bright and cheerful.
Yellow can become distasteful if used too much, but a hue like mustard is a timeless shade that can be used for accent furnishings, and decorative accessories. Or, if you plan on bringing this lively shade into your living room, invest in a mustard yellow bookcase or entertainment center, and pair it with dark greens for a classic design, or brighter pastels for a modern, eclectic design.
Avoid using this bright color in bedrooms or relaxing spaces, because it will keep the mind alert, and could hinder sleeping patterns. Breakfast nooks and kitchens are a great place to incorporate yellows through table settings, dishware, and accent appliances. Or, invest in intricate yellow pendant lights to hang over the kitchen island or dining table.
Black
Bold, with a hint of mystery, sophistication, and elegance are just some of the attributes of shades of black. Black is the most versatile bold, and even though certain shades of black, like concrete, could be mistaken for neutrals, black earns a place on the bold spectrum because of its ability to make a statement in any space. Similar to other bold colors, pure blacks and silvers should be used in moderation, but there is a little more freedom with shades of gray and concrete.
Concrete makes a great shade for industrial-inspired flooring or countertops in the kitchen or bathroom. Pair it with natural wood cabinetry, or sleek white cabinets for a more modern design. Add greens or reds for a pop of color, to balance the space, and to reduce the chances of imposing negative emotions like fear and anger. When used excessively, black may inspire these emotions, so if using it on a wall, complement it with white trim, and refrain from using in small spaces.
Let Your San Diego Residential Painting Company Help You Choose the Perfect Paint Shade
We know it can be hard to imagine what a paint color will look like on your walls when all you have to go by is a tiny paint chip. At PaintGreen, we have paint color specialists on hand to help you choose colors that will work well in your San Diego home and create the look and feel you are going for.
Contact us today to set up your free, in-home consultation where one of our friendly, helpful team members can help you choose colors and also provide you with an estimate for interior painting.