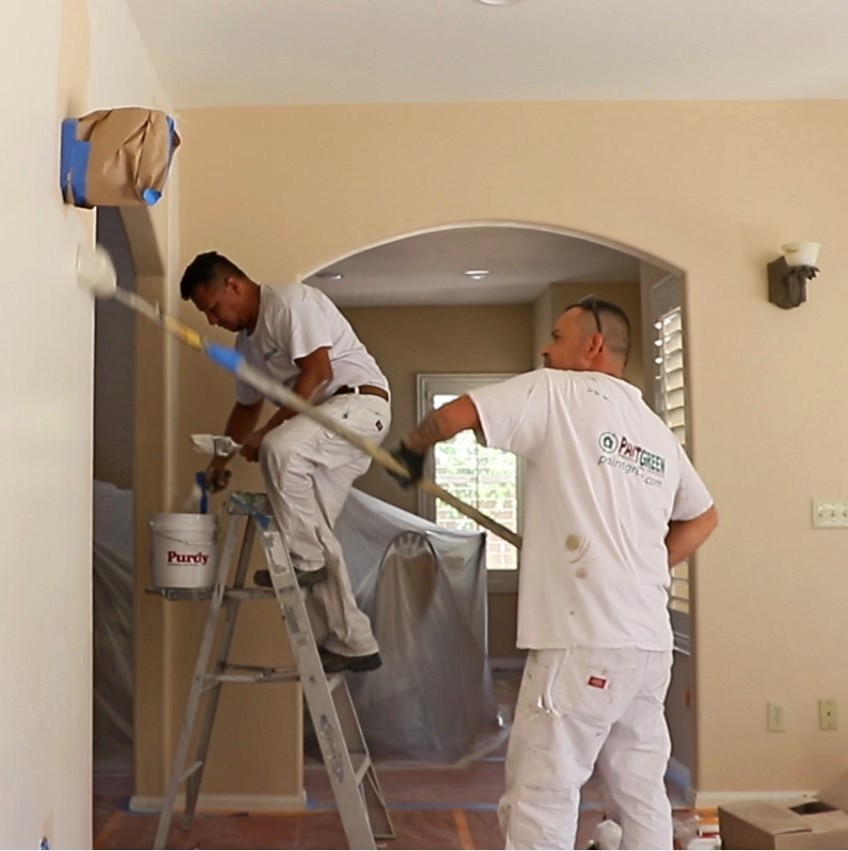 House Painting Team
The team at PaintGreen is made of a group of talented and highly trained individuals who are dedicated to providing you with the best house painting experience in San Diego! Our painters are uniformed professionals who show up on time and work hard all day. They are not only skilled, but are courteous and considerate of the homes in which they are working.
Each team member is chosen through a highly selective hiring process. Typically, we go through about 125 applications to hire one painter for our crew. The painters who will be working on your home are truly the cream of the crop! In hiring, we focus not only on skill, but on work ethic and integrity.
"I can teach people how to paint, but I can't teach them how to care about their work. I can teach how to cut in a straight line or how to get a perfectly smooth surface while spraying cabinetry, but I can't teach how to show up on time or how to act like a professional."

– Jon Ray 
We've learned that building and maintaining a positive, fun, healthy culture in our San Diego house painting business is one of the most important things we can do to ensure good quality work, top level service, and ultimately, the success of our business. We are truly in it together, and we all have to succeed for any of us to succeed. We are constantly learning and improving. New painters are partnered with experienced painters so they can quickly learn the best practices.
Meet The Owner
PaintGreen was founded by Jon Ray, who has been painting since 1996.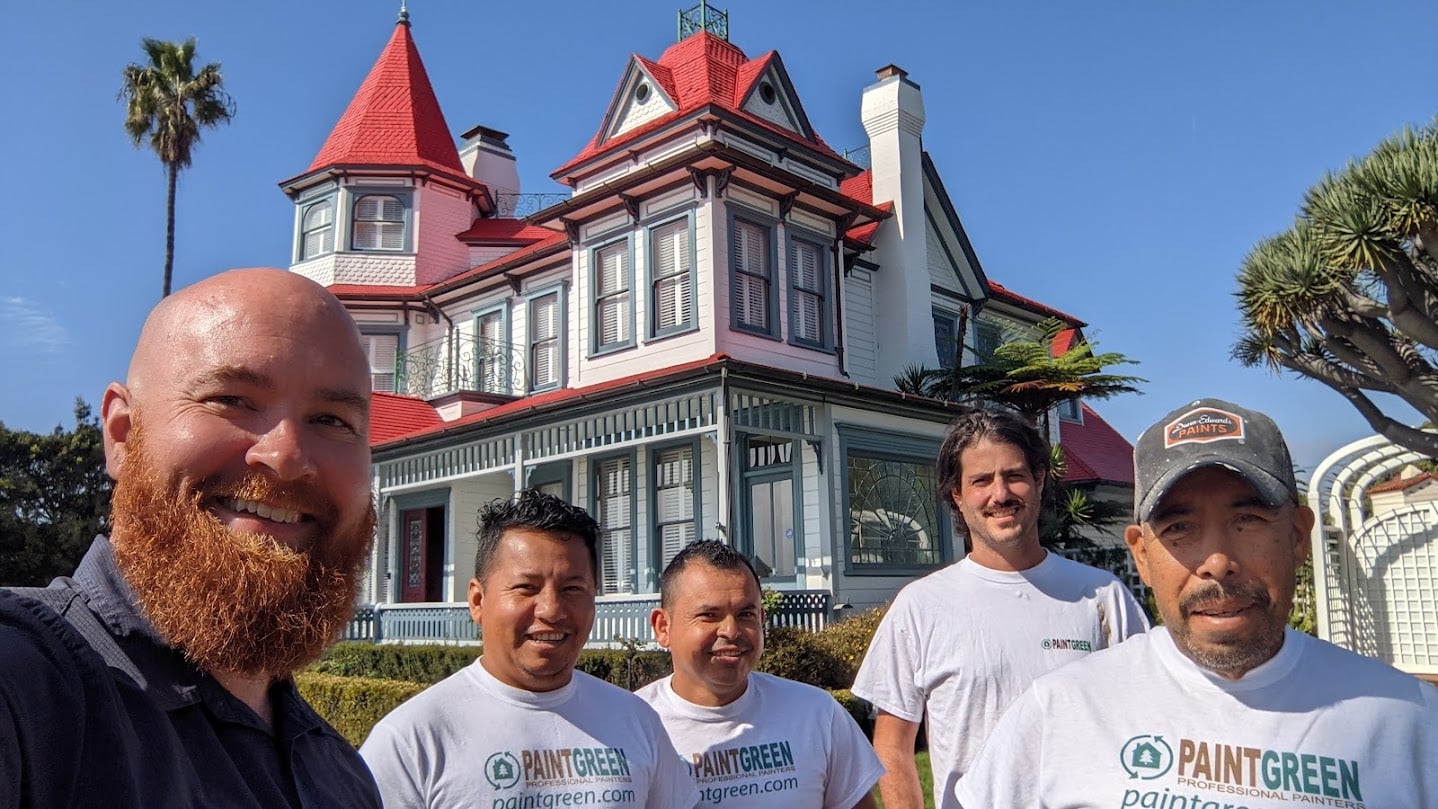 info@paintgreen.com
1 (619) 446-6983
Jon ran a student painting franchise while going to business school at Seattle Pacific University. During this time, he learned that providing quality work and operating in an environment of integrity earned him referrals and was a great way to grow a business. It also matched his personal values.
After spending a few years in Phoenix working in real estate, Jon came to San Diego and realized there was an opportunity for an environmentally friendly painting company. He founded PaintGreen in 2006. Even though PaintGreen has grown, Jon still manages the day-to-day operations and meets with customers for consultations.
In his spare time, Jon enjoys hiking, biking, backpacking, kayaking, motorcycle touring, disc golf, and creating art. In addition to running the day-to-day operations of PaintGreen, he is a co-founder and Executive Director of CoLab, a nonprofit makerspace that helps to develop local artists by providing free access to equipment such as 3D printers, woodworking tools, screen printing machines, CNC routers and more.