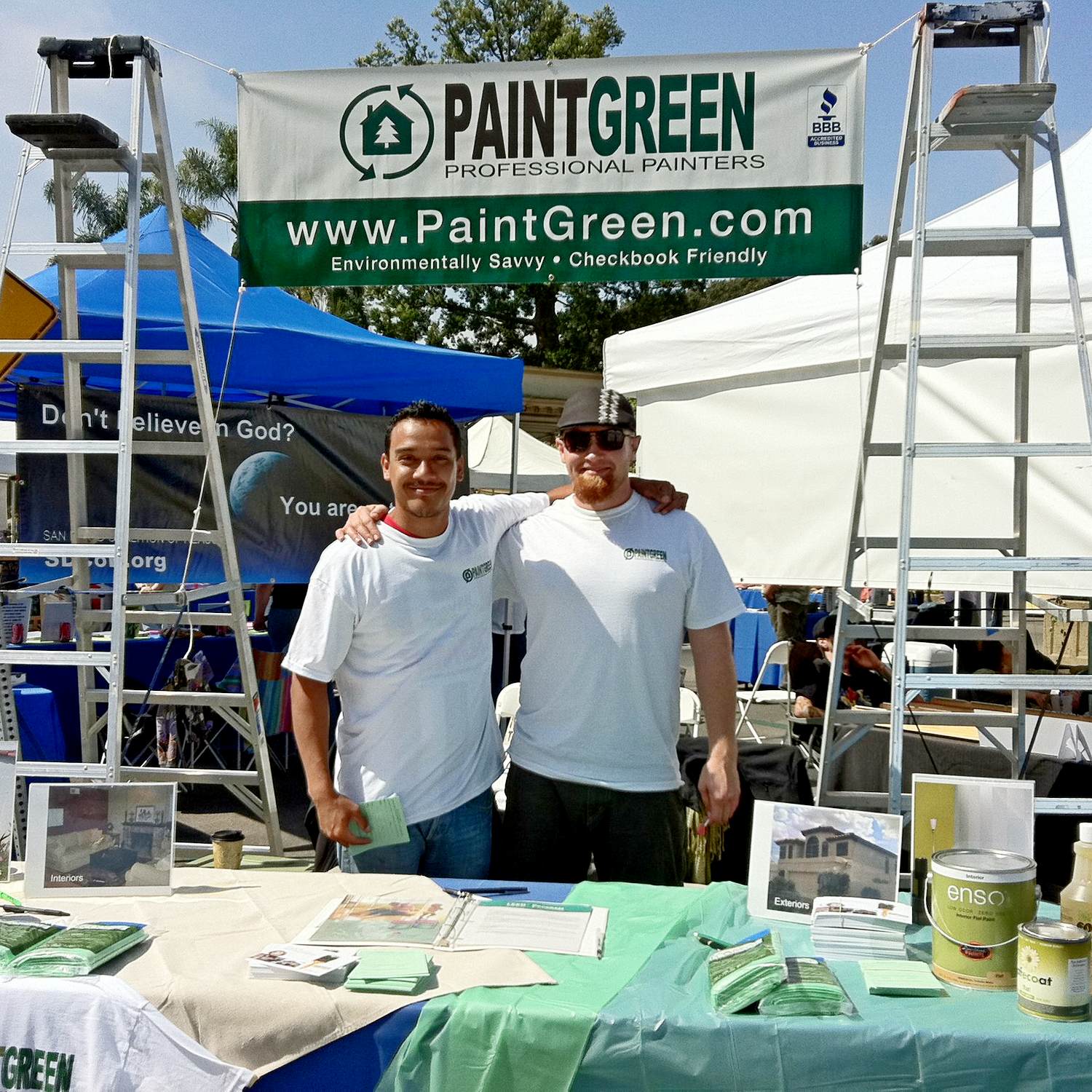 Our Story
I first started painting houses in college at Seattle Pacific University. I was hired to run a franchise outlet of a large, national painting company. In that role, I learned not only how to paint, but many aspects of operating a small business. In 1999 and 2000, my franchise outlet earned "Quality Outlet of the Year" for the Western Division of College Pro Painters.
After five years of running that franchise, I decided to change gears and began a career in the corporate world, where I worked in sales for a Fortune 500 company. I quickly realized that the corporate world wasn't where I wanted to be. I then got my real estate license and worked as a realtor in Phoenix for a few years. In 2006, I saw the first signs of the impending economic recession, as the real estate market in Phoenix completely froze. It was then that I decided to pursue a career that was more "recession proof" and got back into residential painting.
At the end of 2006, I moved to San Diego, wrote a business plan, and started PaintGreen. For the first year and half, it was just me. I was the sales team, the office manager, and the sole painter. However, over the next several years, I quickly grew my business. By the summer of 2013, PaintGreen had 35 employees. We had grown very quickly in a short amount of time, and I realized I hadn't put the systems in place that we needed to succeed at that size.
In 2014, I scaled things back to a manageable level, so I could have better control over the experience my customers were having, and the quality of workmanship my team was producing. I worked with just a small team for a couple of years while I read many books, attended business seminars, and learned how to build a solid foundation for gradual, but steady, growth.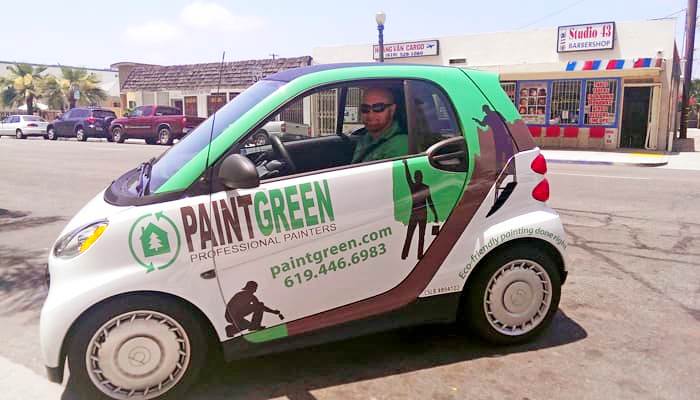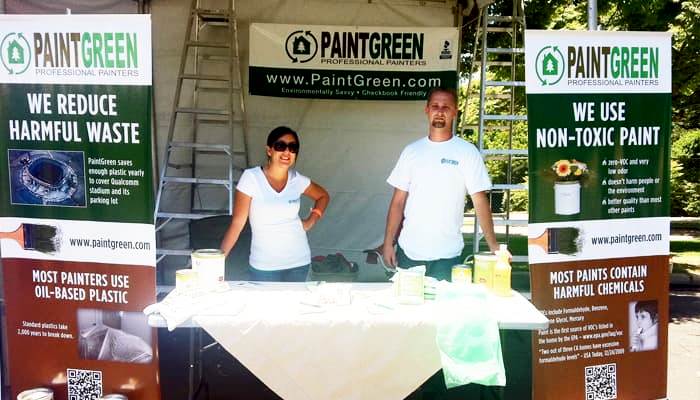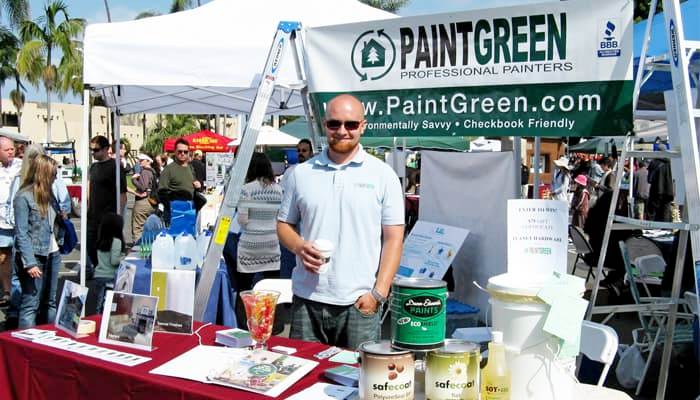 Merger of PaintGreen & Peek Brothers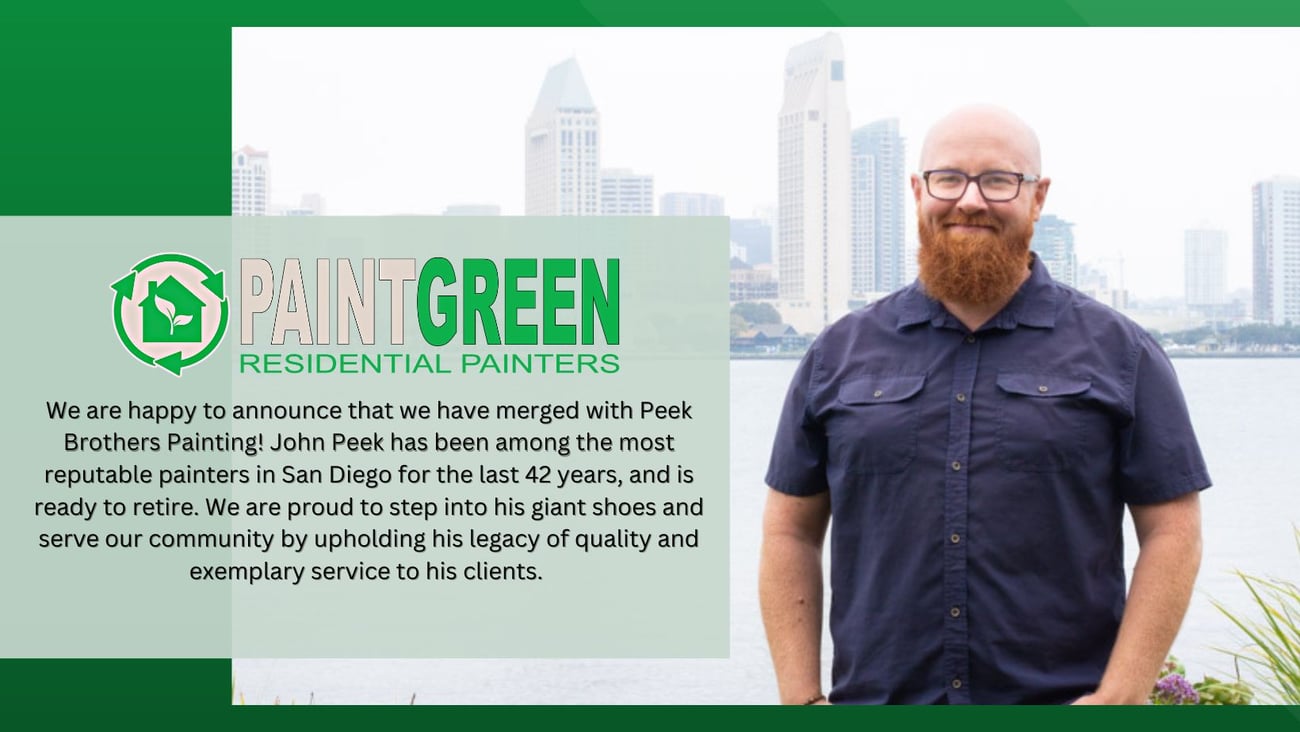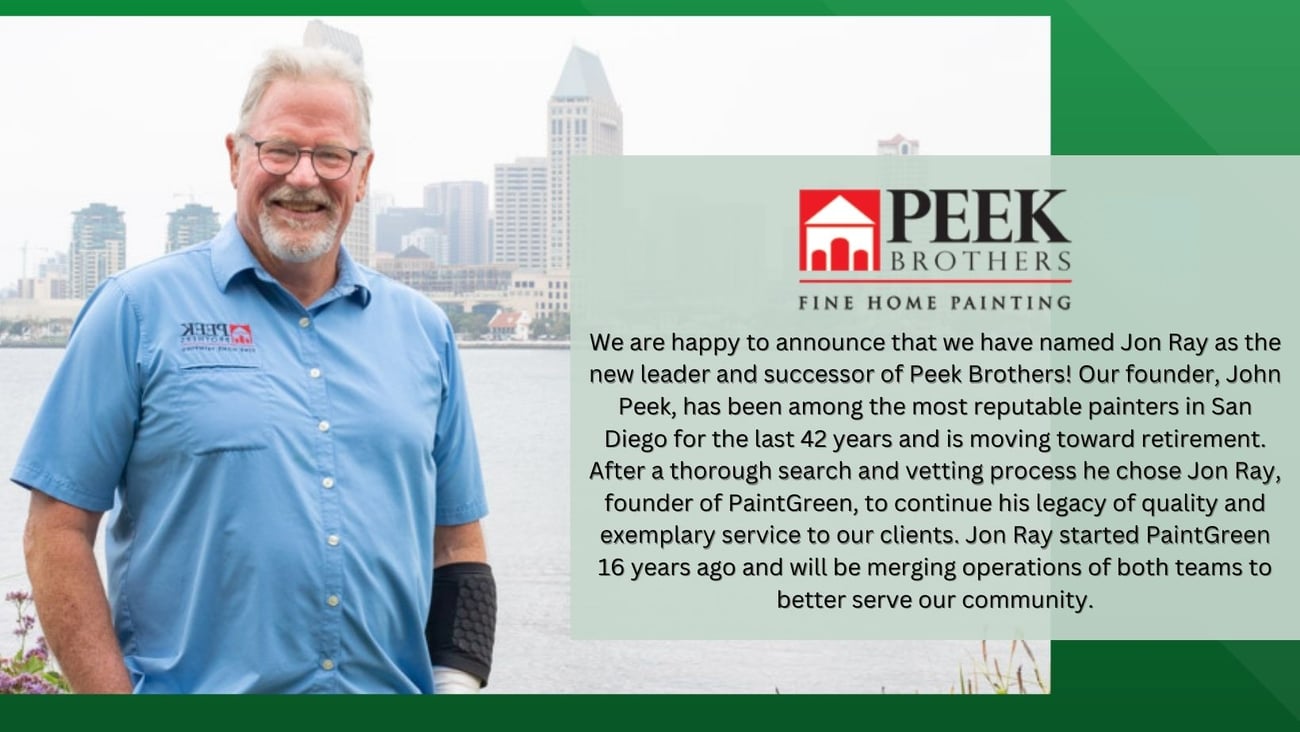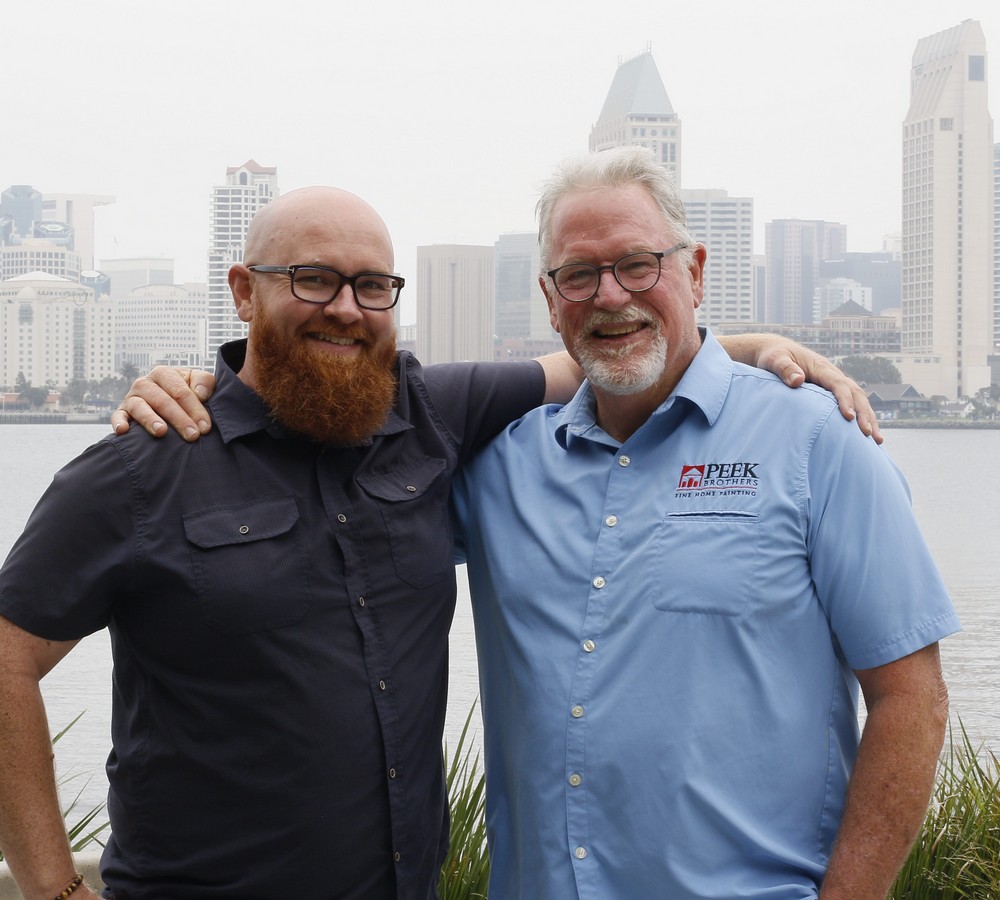 Growing and Improving
Since then, PaintGreen has been growing and improving! We're no longer in a rush to be the biggest house painting company in San Diego, but we're concerned with making sure we create raving fans out of our customers, and that we develop a proud and reliable team of painters.
In an industry where unethical behavior is far too common, I built PaintGreen in what I like to call "an environment of integrity." Customers receive high-quality painting for a fair price. Painters receive fair compensation and respect on the job. Suppliers get honest dealings.
– Jon Ray, PaintGreen Founder