Painting your home is a relatively simple job—or so it seems. When it comes to regrets, nearly 70% of homeowners who attempted DIY home improvements wish they hadn't, and painting tops the list. But we don't blame you—painting seems like an intuitive job. However, there's a lot more that goes into painting than slapping some paint on your walls. That's why in today's blog, we decided to go over the key advantages of using a professional painter for your interior and exterior home painting projects.
Professional Painters Have Experience
Perhaps the most appealing aspect of hiring a professional painter is knowing that you'll surely be getting the best results. It can be tempting to tackle the project yourself, but you likely don't have the experience to handle the job seamlessly. Professional painters know which types of paints to apply to certain surfaces and know what tools to use for each job. If you are unsatisfied with the results, you can speak with your painter and resolve the issue together. If you take the task upon yourself, you will not have anyone to turn to and no expert advice on how to resolve it.
Professional Painters are Color Specialists
When you've set your sight using your favorite color in your new interior color, you run the risk of selecting the wrong shade for your home. There are obvious things you need to take into account—such as the amount of natural light that your space gets from the size of your bedrooms. Perhaps you didn't realize the color you love makes your room feel dark or claustrophobic. This is where a color specialist could save the day! Color experts know which types of colors will get the most out of certain spaces. While they can give your recommendations, they can also offer you tips on the best color combinations according to your preferences and lifestyle.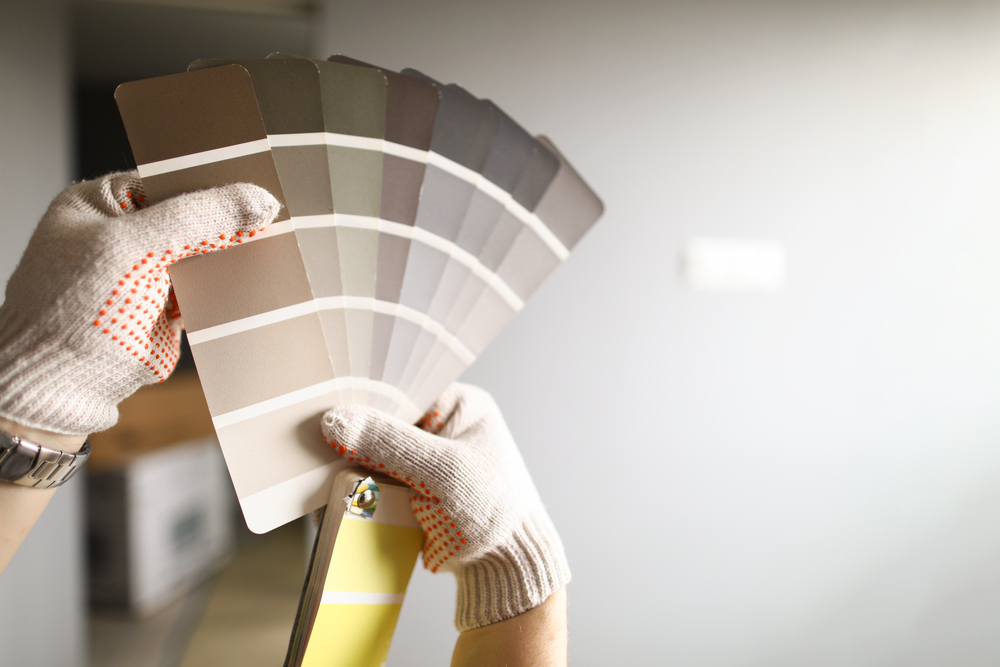 Professional Painters Know Their Paint Products
When was the last time you stood confused in the paint aisle at a hardware store, feeling overwhelmed by the vast number of different types of paint? The label explains nothing about the product—only perplexing terminology like "low-VOCs" and "no-VOCs." There are various things you need to consider before selecting paints. For example, if you're planning on painting a mold-prone place—such as the bathroom—you need to make sure you get paint that resists mold rather than attracts it. Does a family member have allergies? What if you have a dog? There are various things that need to be analyzed in order to select the right paint for your painting project.
Professionals Have the Right Tools
The average homeowner has one or two paintbrushes in their garage, and they might even have a roller and paint tray. While homeowners may have a few painting tools, they do not have the best ones. Did you know that different types of paints and surfaces require the use of different kinds of brushes and rollers? You painters do! Contractors that specialize in residential painting bring the right tools and know how to properly use them. Since they own the tools, you will not have to worry about investing big bucks in tools you'll only use once.
Painting the interior or exterior of your home is no small job. Hiring a professional painter is the best decision you can make as it will ensure a beautiful, quality job. We hope this blog helps you see the key advantages of using a professional painter! At PaintGreen, we offer homeowners quality paint and expert painting services that allow homeowners to enjoy their new paint application for years to come. If you're looking to enhance your home with a paint job, contact PaintGreen today! Give us a call at (619) 446-6983, or click here for a FREE estimate!