Signs Your Kitchen Cabinets Need to be Painted: A Fresh Start with PaintGreen
Hello to homeowners looking to breathe new life into your kitchen space! We're excited to dive into a topic that can completely transform the heart of your home: kitchen cabinet painting. As the experts at PaintGreen, we understand the power of a fresh coat of paint to rejuvenate your cabinets and revitalize your entire kitchen. In this blog post, we'll explore the signs that indicate it's time for a cabinet makeover and why PaintGreen is your go-to partner for this exciting project.
Signs Your Kitchen Cabinets Are Ready for a Paint Makeover
Kitchen cabinets are not only functional but also play a significant role in defining your kitchen's aesthetics. Here are some telltale signs that your cabinets are in need of a fresh coat of paint:
Fading and Discoloration: Over time, sunlight and cooking fumes exposure can cause cabinets to lose their vibrant color and develop a dull, discolored appearance.
Worn-Out Finish: Cabinets with chipped, cracked, or peeling finishes can make your kitchen look dated and neglected.
Outdated Style: If your kitchen cabinets are sporting a style that was trendy decades ago but no longer reflects your taste, a paint makeover can bring them into the modern era.
Mood Enhancement: The right color choice can completely change the mood of your kitchen, making it more inviting, cozy, or vibrant.
Prepping for a Remodel: If you're planning a kitchen remodel, painting your cabinets is a cost-effective way for a fresh start kitchen without the need for a complete overhaul.
Why Choose PaintGreen for Your Kitchen Cabinet Painting?
Painting kitchen cabinets requires precision, expertise, and an understanding of your unique style. Here's why PaintGreen is your perfect partner for this transformative project:
Professional Consultation: Our team of skilled painters will guide you through the color selection process, taking into consideration your kitchen's layout, lighting, and your personal preferences.
Top-Quality Paint: We use eco-friendly, low-VOC paints that are not only safe for your family but also produce stunning, durable results.
Expert Surface Preparation: Proper preparation is key to a flawless finish. We meticulously clean, sand, and prime your cabinets to ensure the paint adheres perfectly.
Skillful Application: Our experienced painters use advanced techniques to achieve a smooth, even finish, capturing the essence of the color you've chosen.
Minimal Disruption: We understand that your kitchen is a central hub. Our efficient process ensures minimal disruption to your daily routine.
Contact PaintGreen for Your Kitchen Cabinet Transformation
If you're ready to breathe new life into your kitchen and transform its look with a stunning cabinet paint makeover, look no further than PaintGreen. Our team is excited to collaborate with you on this journey, turning your vision into a reality. Contact us at (619) 446-6983.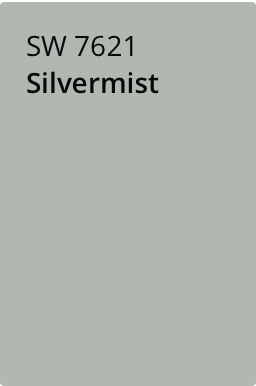 Color of the Month Archive

| Month | Color Name | Hex Code | Color |
| --- | --- | --- | --- |
| April 2022 | Hint of Violet | 2114-60 | |
| May 2022 | Pink Taffy | 05D-2 | |
| June 2022 | Heirloom China | 37C-7 | |
| July 2022 | Chartreuse | SW 0073 | |
| August 2022 | Shoji White | SW 7042 | |